About SWAP IT Recommendations
SWAP IT recommendations provide lists of foods suggested by a team of dietitians and health promotion experts to include in children's lunchboxes.  
How were SWAP IT Recommendations developed?
The SWAP IT recommendations are based on the Australian Guide to Healthy Eating and the Australian Dietary Guidelines for Children and Adolescents. 
These documents provide nutrition recommendations for the Australian population based on the best available evidence for what children and adults need to eat for health and wellbeing. 
These recommendations encourage us to enjoy a wide variety of nutritious foods from the 5 core food groups (fruits; vegetables; grains; dairy; and protein). Foods that fall into one of these 5 core food groups are referred to as everyday foods and are included in the SWAP IT recommendations.  
See our resource on how to read food labels here.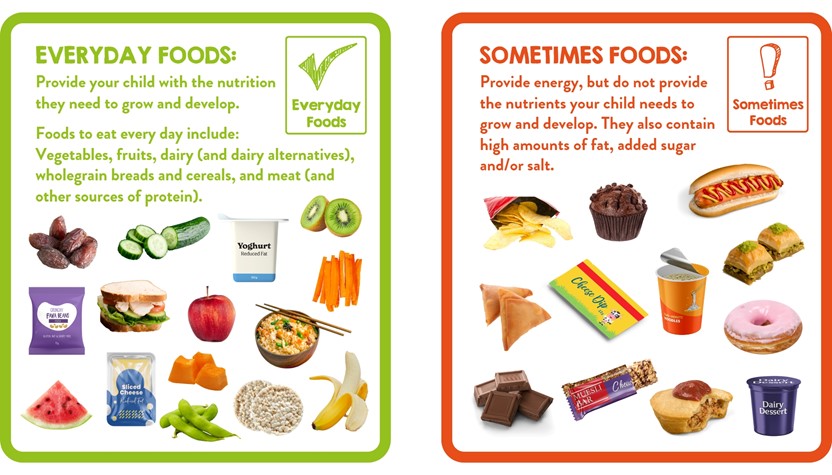 Making What Children Eat 'Count'
Children are growing fast but have small stomachs, that's why it's best that most of the food they eat provides them with the nutrients they need for healthy growth and development. 
When children fill up on too many sometimes foods, it makes it hard to fit in all the everyday, nutritious foods they need.