Helping Parents to SWAP IT
There are many factors that may influence why parents pack certain foods and drinks in the lunchbox, for example child preferences, time and cost. SWAP IT can help parents make the switch from sometimes foods to everyday foods.
There are additional resources for Aboriginal children and parents/carers, see the link here.
A healthy lunchbox is made up of everyday foods: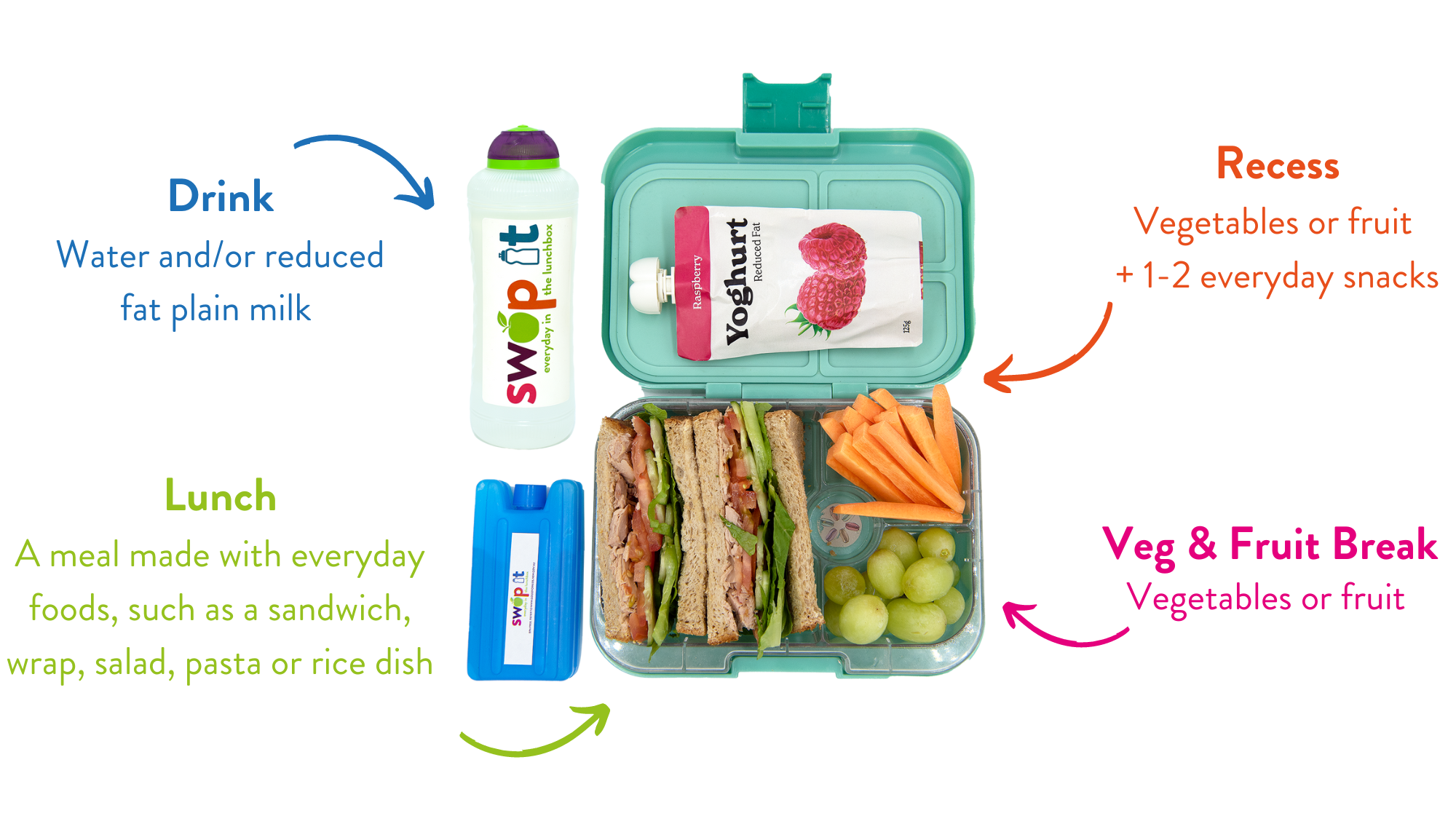 Top Tips
Chop extra vegetables while preparing the evening meal. Portion into zip lock bags or plastic containers ready for the lunchbox.
Swap a pre-packaged cheese and biscuit snack for wholegrain crackers and reduced fat cheese portioned from larger packs and save a bundle.
Keep the lunchbox colourful and try our rainbow vegetable kebabs.
Make a batch of everyday snacks on the weekend such as zucchini slice or fruit scones and pop them straight from the freezer into the lunchbox in the morning.
Using leftovers from the night before is a great way to reduce costs.