Everyday Lunchbox Planner 
The 'SWAP IT Everyday Lunchbox Planner' is designed to make it easier for you to pack a lunchbox full of everyday foods. By planning ahead, you can make sure your child has a healthy lunchbox to help them concentrate, learn and play throughout the day. 
When children are involved in planning their lunchbox, they are more likely to eat what's packed. Download a free printable version of our lunchbox planner to try with your child today. Why not laminate a copy and write straight onto it with a whiteboard marker? 
It can be confusing to know what to pack in a lunchbox. To make it easier for you we have provided a guide of what should be included. 
What Should I Pack?
See our "Packing an Everyday Lunchbox Resource" for more lunchbox inspiration.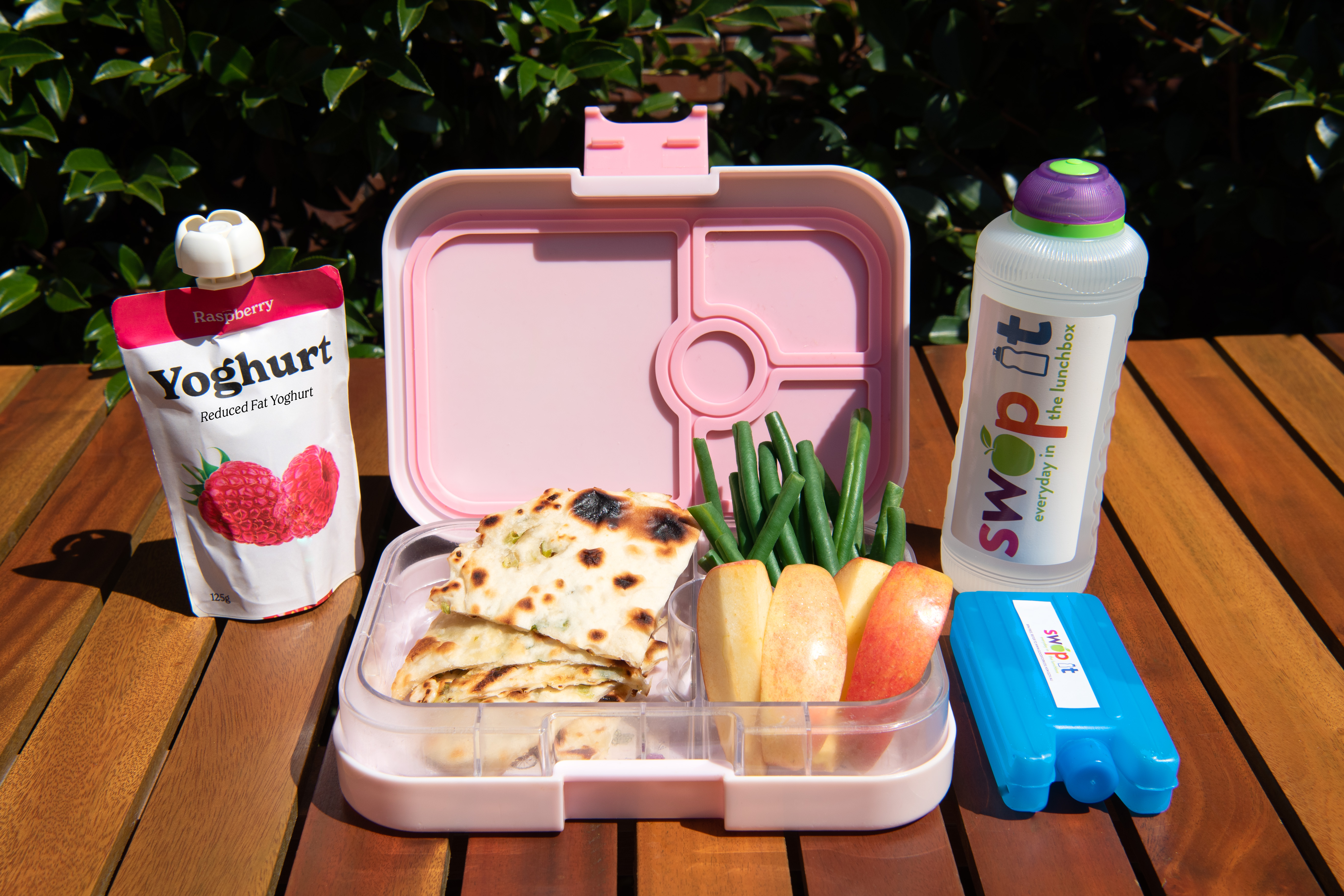 Veg & Fruit Break: Vegetables or fruit
Recess: Vegetables or fruit + 1-2 everyday snacks (e.g. plain air popped popcorn, roasted fava beans, reduced fat yoghurt, dates, cheese and wholegrain crackers, pikelets, fruit scones). 
Lunch: A meal made with everyday foods, such as a sandwich, wrap, salad, pasta or rice dish (e.g. pasta salad,  rice paper rolls, or zucchini slice). View our recipes page for inspiration.  
Drink: Water and/or reduced fat plain milk, or milk alternative.
Ice brick: Frozen ice brick, frozen water bottle, or frozen reduced fat plain milk popper to keep cold foods cold or use a good quality thermos to keep hot foods hot.  See our "how to keep foods safe page".